FAIRFIELD REFRESH HEALTHCARE RANGE
Member News
Since 1982, from our dedicated manufacturing facility in Droitwich Spa, Worcestershire, Fairfield manufactures a wide variety of labels for applications across all Healthcare areas. Our flexibility ensures we can react quickly to customer requirements, not only for labels, but also printers, scanners, consumables and also bespoke software and project management, making us a full service supplier across the healthcare sector.
To provide clarity and making products easier to find, we have recently refreshed our range into the following areas:
1. Labels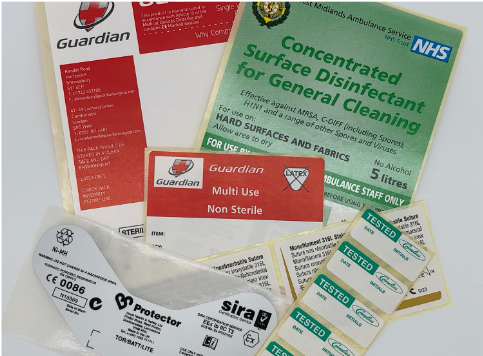 At Fairfield, we understand the very specific needs of our clients in this sector when it comes to hygeine, manufacturing and storage. Selecting the right label material and label manufacturer is crucial. Whatever your requirements, we can help specify and design the right healthcare label for your application, from straightforward plain or printed labels, right up to complex multi-layer and booklet labels.
2. Wristbands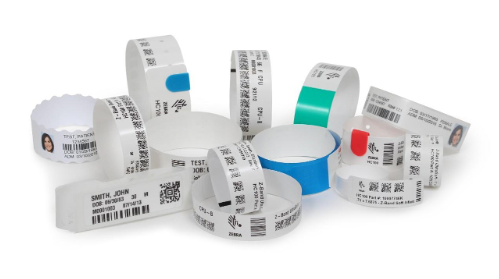 Fairfield can supply a wide range of wristbands from the smallest baby-use to adult bands, ensuring critical data is read first time, every time. Healthcare-ready printers can also be provided to create the variable data on the band, such as text or bar codes, ensuring a complete end-to-end reliable and cost-effective solution.
3. Laboratory, Test & Cryogenic Labels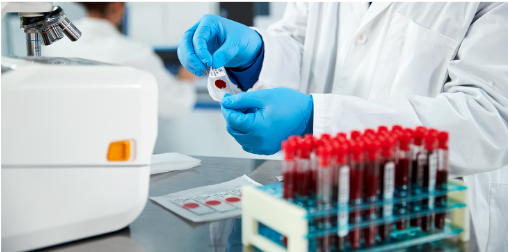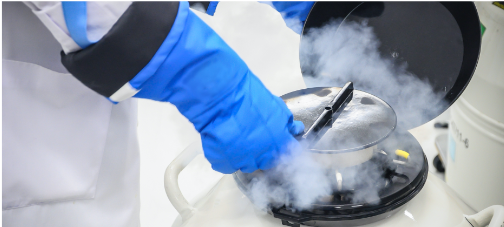 Labels used in healthcare laboratories or in applications such as cryogenic storage often require an exceptional label in terms of performance, especially low temperatures (down to -192 degrees C) and also exposure to harsh chemicals. Fairfield have a wide range of specialist materials suitable for laboratory and cryogenic applications, in both roll and A4 sheet formats.
4. Key Dots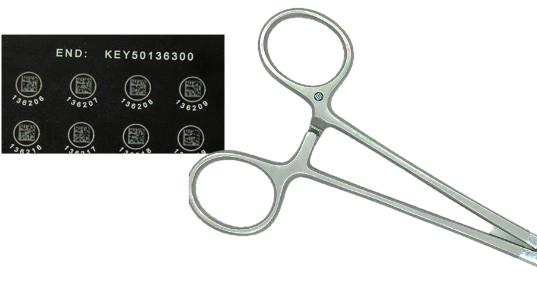 Key Dots are small laser-engraved DataMatrix bar code labels that can be applied directly to a surgical instrument's surface. Each key dot contains a unique number, or hospital's GS1 code, allowing them to be tracked individually through sterilisation, surgery and back through sterilisation again, allowing closed loop traceability. Designed to withstand harsh environments and temperature conditions, Key Dots can last up to 200 processing cycles and have been scientifically evaluated for sterility and biocompatibility by an independent medical testing laboratory who have established that Key Dots are safe for use on surgical instruments.
5. Autoclave Labels with Indicator Inks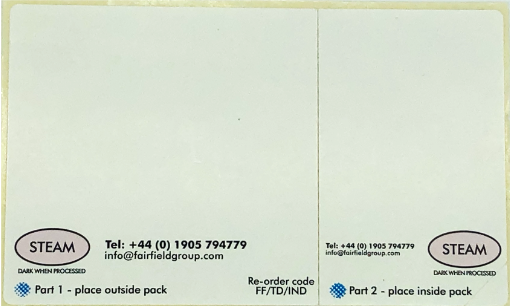 This special ink changes colour to confirm the package or tray and its contents have been autoclaved at the correct temperature, pressure and time. Labels can be produced to your design in any shape or format and can have additional face or back cuts to enable parts of the label to be removed and applied to forms to record sterilisation process, product information, batch numbers and date for traceability.
6. RFID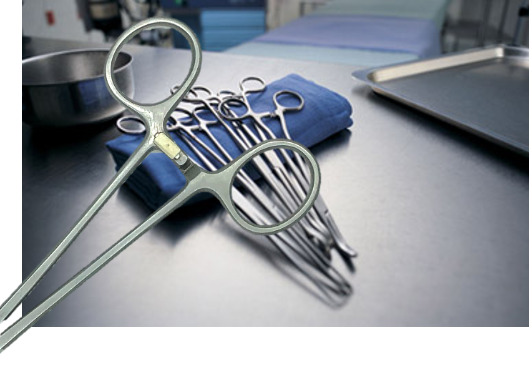 The nauture of healthcare products and their often associated urgency, coupled with a "right first time" requirement suits RFID well in two key areas - the first being asset tracking and management, ensuring products are correctly accounted for, used in the correct rotation and, most importantly, assigned to the correct patient. Secondly, RFID can be used for the effective tracking of surgical instruments, from ensuring all are present prior to autoclaving, through to post-operative re-checking.
7. Barcoding
Fairfield are experts in all types of barcoding - if you want to create your own barcodes, Fairfield can provide you with everything you need, from healthcare-ready printers, label design software, labels, barcode scanners, ribbons and a product support help-desk.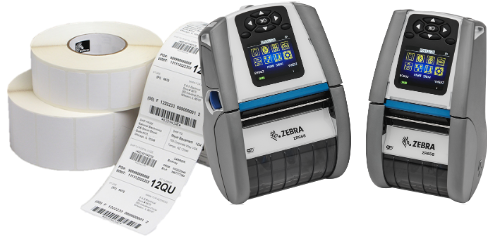 If you would prefer to have us print your barcodes or variable data, then we can do this for you through our data print bureau. Here, we can add barcodes, including all of the 1D and 2D symbologies, serial numbers and other variable data so you don't have to. Choose from a large range of materials, including papers and films to give you crisp, clear images, including highly durable combinations with polyester labels and resin ribbons. These tough labels are also ideal for labelling your assets too!
Get in touch with your design requirements and we'll create some samples for you, or, if you're not sure what you're looking for, tell us what you're looking for from your variable data label and we'll do the rest.
March 24th 2020

Lovett Road, Hampton Lovett Industrial Estate, Droitwich Spa, Worcestershire WR9 0QG
Telephone: 01905 794779 | [email protected] | www.fairfieldgroup.com